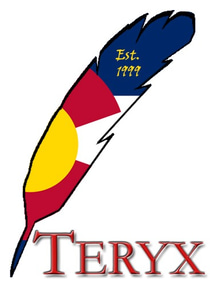 Technology solutions that help your business evolve
Unlock your business potential with our innovative technology solutions.
Teryx, Inc. is a technology consulting company located in Colorado. With more than two decades of experience, we specialize in providing assistance to small and medium-sized organizations in managing their technology infrastructure. As experts in our field, Teryx, Inc. understands the unique challenges faced by these organizations and offers tailored solutions to enhance their technological capabilities. Whether it's setting up new systems, optimizing existing networks, or troubleshooting technical issues, Teryx, Inc. has the expertise to deliver effective and efficient solutions. Our dedicated team of professionals is committed to helping clients achieve their technology goals by providing top-notch consulting services and reliable support. With our extensive experience and in-depth knowledge, Teryx, Inc. is the go-to partner for organizations seeking reliable and innovative technology solutions.
Our services include technology infrastructure setup, optimization, and support.
We also offer cybersecurity solutions to protect your business from threats.
Reach out to us for any inquiries or to schedule a consultation.